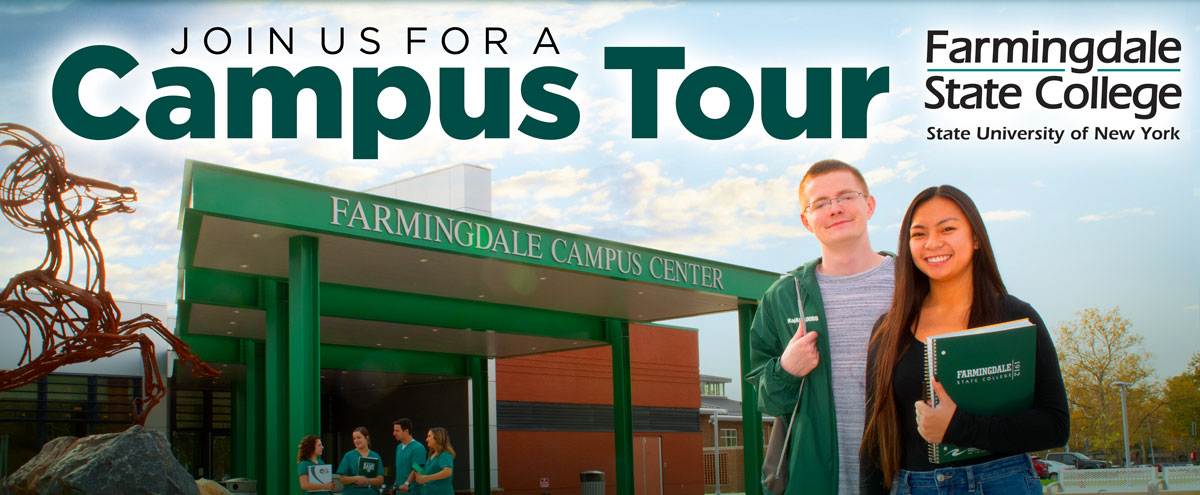 FSC is excited to welcome you back to campus!

In-person tours of the campus will be offered Monday-Friday, starting in the the lobby of Laffin Hall. Following your campus tour, you will have the opportunity to speak with a representative from the Office of Admissions.
Please Note: Due to limited capacity on our tours, we will not be allowing walk-ins. Face coverings must be worn during your time on campus.
If you or a member of your party require special accommodations, please call ahead of time at (934) 420-2200 so we can better assist you.

If you are unable to attend one of our in person tours, we also offer a Virtual Tour that you may experience at your leisure.

We can't wait to see you on campus. Choose your date from the calendar below!